new processor iPhone 14 Pro Apple Bionic A16 It seems to be more powerful than Qualcomm's just-unveiled new chip, the Snapdragon 8 Gen 2. Curious, right?
Let's go back a few days: the American chip maker recently introduced the new platform for the prominent Android platforms. It's called the Snapdragon 8 Gen 2 and it will power the top of the range after launch: Xiaomi 13, Motorola Edge 40 Pro, OnePlus 11 5G, and more. The company promised that "its SoC will revolutionize flagship smartphones with its extreme and revolutionary performance." Actually me Standards They made it clear that it cannot even compare with the Apple Bionic A16 chipset that the Cupertino giant released on the iPhone 14 Pro and 14 Pro Max.
iPhone 14 Pro: SoC challenges Snapdragon on Geekbench
We know the Snapdragon 8 Gen 2 will hit the top of the range in the near future, but Geekbench tests have already leaked. Thanks to the DealNTech portal, we found out that the Snapdragon 8 Gen 2 scored 1,483 in single-core and 4,709 in multi-core. On the other hand, the A16 Bionic scored 1874 in single core and 5372 in multi core.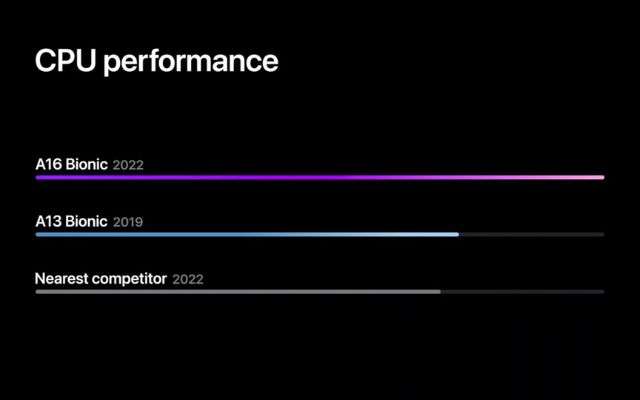 These are the words Qualcomm had to say about its processor:It will set a new standard for connected computing, intelligently designed with game-changing AI across the board to enable extraordinary experiences.Among other things, the company's vice president, Chris Patrick, said: "Snapdragon 8 Gen 2 will revolutionize the flagship smartphone scene in 2023".
The chipset OEM said that compared to Gen 1 here, we'll find a 35% increase on the performance front and 25% on the GPU side. On the other hand, Apple is very confident in its A16 processor. Even the company's senior vice president of marketing said literally during the September keynote: "The competition is still working to match the performance of the A13, which we first introduced with the iPhone 11 three years ago." So the chip wars have just begun.
In related news, know that the iPhone 14 Pro is nowhere to be found until at least Christmas (and beyond). Alternatively, the iPhone 14 Plus costs €1,107.00 instead of 1179.00 euros.
This article contains affiliate links: purchases or orders made through these links will allow our site to earn a commission. Offers may be subject to price changes after publication.