It will be officially announced on October 13 Realme C33 Thus there will be a new entry among the popular low-end models of the company. We are talking about a device that can deliver excellent performance, elegant design with right-angled lines and metallic finishes.
Realme C33 has superior aesthetics, certainly innovative for this segment, with a camera capable of capturing 50MP shots, while meeting the needs of everyday use thanks to the support of the generous 5000 mAh battery.
Realme C33: as beautiful as it is promising
The Realme C33 is 8.3mm thick and features a right-angled frame and a unique back cover thanks to the Boundless Sea design that combines comfort and aesthetics. The materials that make up the body have a high reactivity to light, resulting in a transparent effect that, in addition to what has just been indicated, guarantees excellent resistance and gives the smartphone an excellent effect that is very pleasing to the eye.
The company underscores its strategy of providing users with affordable smartphones with unparalleled technology and design innovations. The smartphone fills a gap in the entry-level smartphone market without compromising the user experience. This is the third installment of the C series in 2022, after the launch of the C31 and C35, which combine to offer a complete range of smartphones to meet the needs of every user.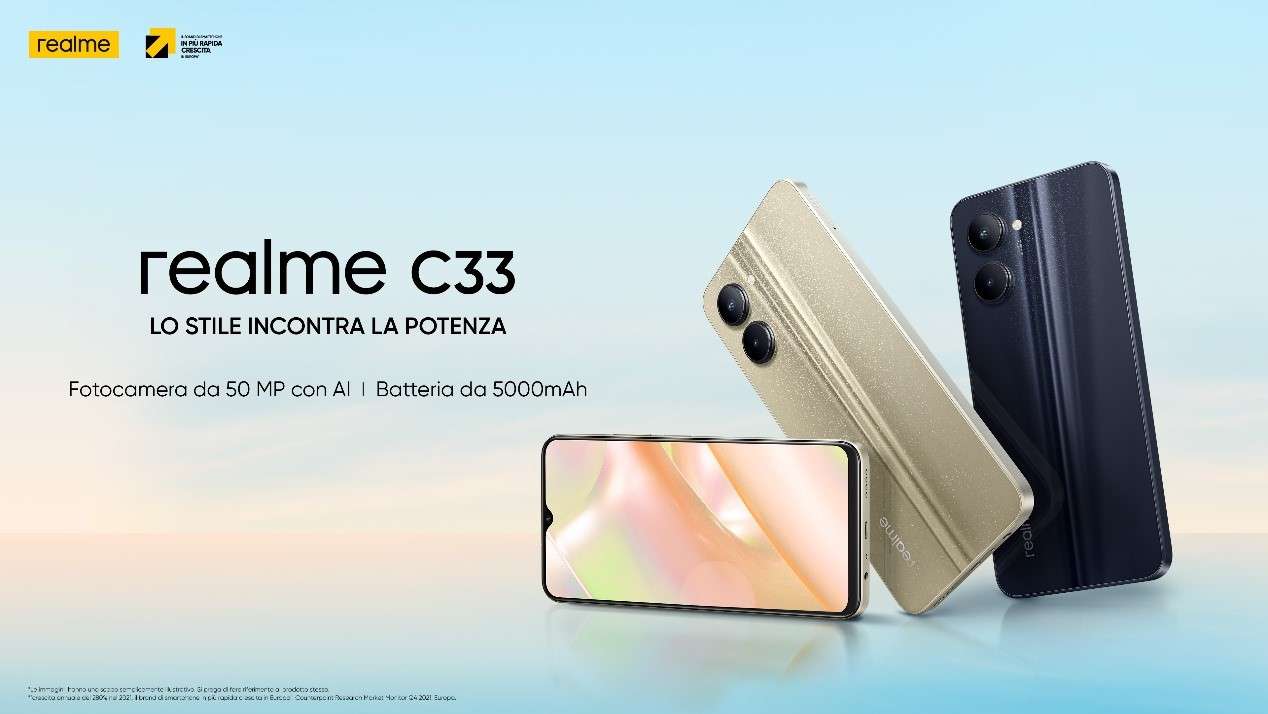 Realme C33 will be revealed on October 13, 2022. Until then, we would like to give you some advice: in case you want to buy a new smartphone right away from the company without spending a fortune, you will be glad to know Realme Narzo 50i Prime Available now On Amazon for only €119.99All thanks to one surprise discount 14% Which will allow you to get this ultra-thin phone at a lower price.
This article contains affiliate links: Purchases or orders placed through these links will allow our site to earn a commission. Offers may be subject to price changes after publication.