To celebrate the arrival of autumn in the best possible way, a trusted store GeekMall Crazy promotional campaign begins. From October 17 to 27, there will be a lot of interesting products – of different categories – with a limited time discount and only in small stocks. We have chosen 7 occasions Which turned out to be definitely miss you. Take a look, select dates, links and complete orders before others: items will be available for a very short time. Do not forget, of course, to look at the entire promotional catalog, which is constantly updated.
Remember: Shipments are fast and free – and by choosing to pay with PayPal – you can split the amount into 3 interest-free installments.
GeekMall is all in the fall: 7 not to be missed
The promotions run from today – October 17 – until the 27th and will change constantly. To simplify the search for the perfect discount product for you, we have decided to divide them according to the time they are active. This way, you know what to prioritize.
Promo from 17 to 19 October
At the moment, the two most interesting deals are the perfect hardware Saving Money And the to have fun. It's a powerful electric scooter – it will save you from taking the car on small trips – and a portable solar power plant, complete with everything. Thanks to it, you can save directly on your electric bill.
The electric scooter It is KUKIRIN G2 MAX. With a 1000W brushless motor, 80km power range, 10 off-road wheels and a seat that you can assemble and disassemble at will, it's the perfect product for any trail. You can use it in the city to perform your tasks and you can also use it on the off-road. Excellent product, you get it at €899.99 instead of €949.99.
The second product, as expected, is this great product portable solar power station. At home, you get a complete set of solar panels and a 100W power plant in one with everything you need to get electricity completely free, straight from the sun. In fact, the station integrates: a battery, an inverter and several ready-to-use outlets. At your disposal, you have: 2 Schuko . sockets That binds things by absorbing up to 500 watts2 USB C ports for fast charging, 3 USB A ports (standard) and 3 DC outputs (eg for connecting LED lights). There is also a powerful emergency flashlight. A real powerhouse, then, you can get it now for €570 instead of €659.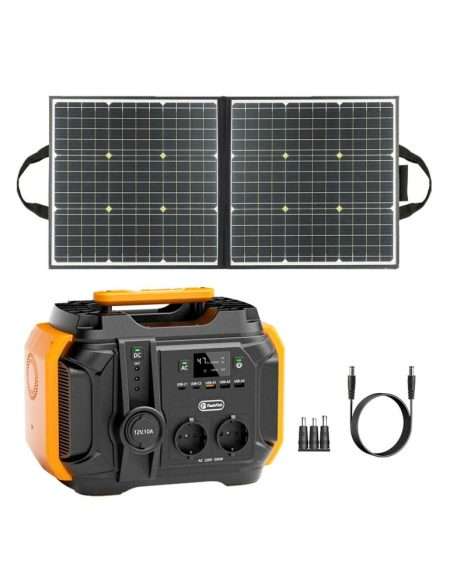 Promo from 19 to 22 October
In this second promotional phase, the goal is to improve the cleaning of the house, and to allow the robots to do the "dirty" work. Speaking of which, there are two excellent goodies that cannot be missed.
The first is the famous Roborock S7 Pro Ultra. A robot that cleans with extraordinary power and also washes the floor. Its return base has 3 tanks: one for dust, one for clean water, and one for dirty water. Yes, because this little gem is all spontaneous. In fact, its cloth for wash the floor – When the product returns to the base – it is automatically washed off and the waste water is drained into a special container. Dust discharged from the tank of the robot is also removed and discharged into the tank of the charging station. In this way, the file Maintenance is almost zero. Fast refill, excellent suction, wash quality and application management make it a product of the highest standard. Currently, you can get it at a discount of 999 euros instead of 1199 euros (the promo is already active on October 17, take advantage of it!).
Always on the topic of cleaning there is excellent XIAOMI ROIDMI EVA, an excellent robot that sucks dust with pinpoint accuracy, but also has a surprise. In fact, it is able to wash the floor like others thanks to its presence Double spin mop And a double water tank, built into the charging base. In this way, the machine cleans itself several times during washing, emptying waste water and using only clean water. The dust tank is also automatically emptied when the device is charged. Concentration of technology, which will allow you to get excellent results, practically without effort. In the upgrade, you can get it for €679.99 instead of €799.99.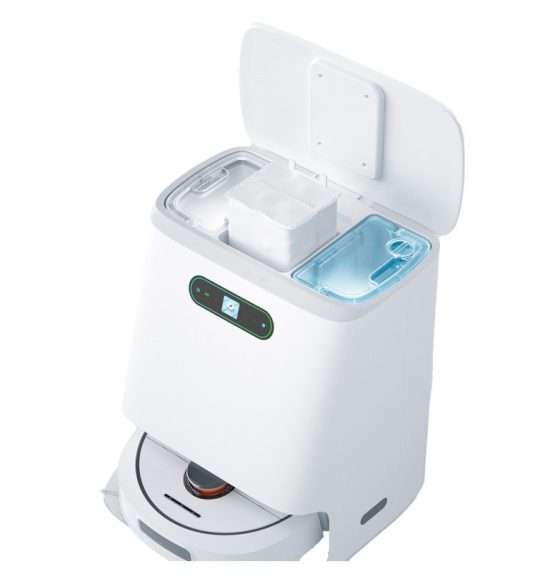 Promo from 22nd to 25th October
The bomb that will be available in this period is definitely the beautiful bomb Kugoo Kirin M4 Pro. A very excellent electric scooter, ideal for urban commuting. Leave the car and make every movement a moment of intense fun. 500W brushless motor, up to 75 km Autonomy on a single charge and all the security you need, guaranteed with 10″ tyres, Excellent braking system (Integrated front and rear disc brakes) and front and rear lighting system. There is also a very practical saddle for travel with greater comfort. In the upgrade, you can get it for 629 euros instead of 699 euros (promotion is already active).
Promo from 25 to 27 October
Finally, two goodies will be shown at the end of the month. The first is this brutal electric bike, JANOBIKE E20. A product you can use to get around town, sure, but it gives its best shot during off-road trips: It's crazy. Ultra-lightweight aluminum frame, extra-strong tires, front and rear hydraulic brakes, onboard computer and Super powerful 1000W motor. Cover up to 70 kilometers on a single battery charge and choose whether you want to use your bike with or without pedal assistance. Shimano 7-speed gearbox. When upgrading, get it for €1049 instead of €1199..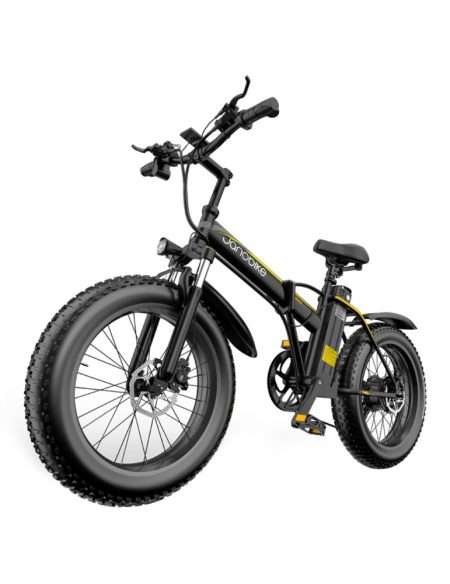 The last thing that can not be missed isILIFE W400. A robot designed to wash and clean floors with amazing efficiency. inside dirty water tank and one forclean water: Thanks to this continuous exchange and powerful washing technology, you get exceptional results, without having to take the cloth. Beautiful and especially aesthetically pleasing, this price is definitely a bargain. Get it for 193 euros instead of 259 euros.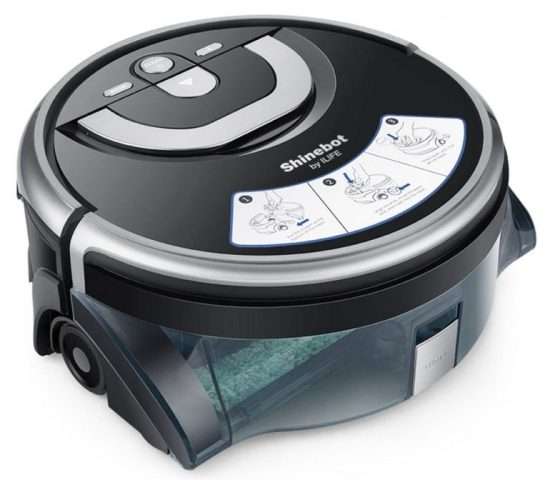 See what great products you can eat discount Great price, thanks to everything out GeekMall? Take a look at the entire display interface and choose the products you like best. Shipments are very fast.
This article contains affiliate links: Purchases or orders placed through these links will allow our site to earn a commission. Offers may be subject to price changes after publication.